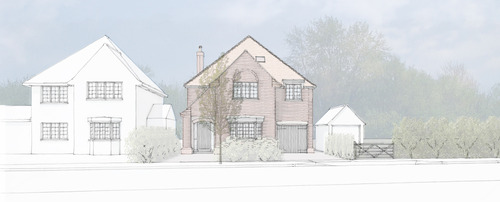 11 Feb

Gidea Park Exhibition Estate – Risebridge Approval

We have recently gained planning permission for a new build five bedroom dwelling set within the sensitive site location of Gidea Park Conservation Area. The design takes influence from the arts and crafts movement from the original 1911 Gidea Park exhibition; the new dwelling enhances and promotes the character of the conservation area.
Above: Proposed new dwelling.
Above: Site map from the catalogue to the 1911 exhibition, 'The Hundred Best Houses'.